HOT! THE TYPOGRAPHER'S TOOLBOX – TRỌN BỘ VIỆT HÓA
The Typographer's Toolbox – Bộ font cực hot trên CreativeMarket nay đã có mặt tại phongchuviet.com ^^
1.) 16 Authentic looking Hand-Lettered Fonts (See Preview shot 2 for all the fonts):
Bacon Sandwich: A no-nonsense uppercase , sans-serif typeface done with a broad-tip fine-liner.
Fish & Chips : A Jaunty,playful, tall uppercase font set, made with a thin felt tip.
Fox & Bear : A cute and charming uppercase font with varying thickness in its letters.
Gingerbuck : An unshaded quirky font with thin inky edges.
Habaneros : A Casual Brush Painted Font, with varying brush pressure, and watery lines.
Handsome Hand : A Hand-lettered Calligraphy Script made with a good old fashioned nib and ink, and irregular baselines, with a touch of refinement frivolity.
Heartstrings : A playful tall font with sharp lines of varying thickness and a haphazard baseline.
Hunterswood : A blockish san serif font made with a thick tip square marker, and a little love and care.
Lemon Squeeze : A messy hand brushed font painted with haste and abandon!
Mustache : A super cute and playful inky script with a touch of mischief.
Rembrandt: A Thin painted dry brush script with flamboyance and a rebellious personality.
Shopaholics : A javial sans serif jotted font with a loud boastful character.
Stalemates : A Smooth Monoline script with inky imperfections, and a tall physique.
Stringbeans : A little 3D and a little inky, with round edges and a fine tip.
Sugarbush : A hand lettered calligraphy-type script, with a few inky imperfections and wobbles.
Zanjeros: A tall uppercase Brush Script with messy edges and a playful nature.
Need to check out all the fonts? Go on – give the fonts a whirl in the text preview type box above 🙂
2.) A super handy set of vector based Illustrated bits and bobs to compliment the font set – and the designs you make with them – available in psd/eps and ai 🙂
THÔNG TIN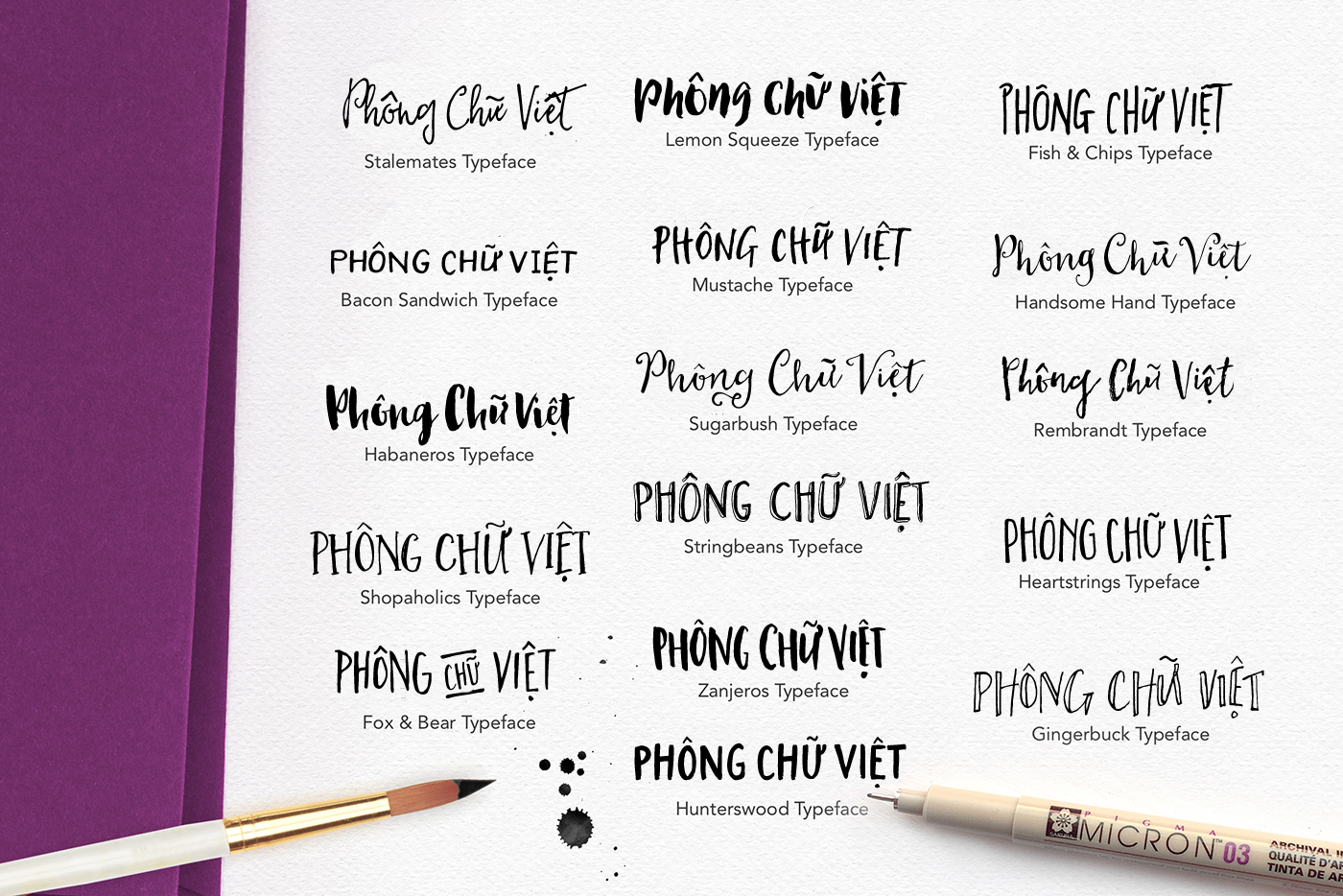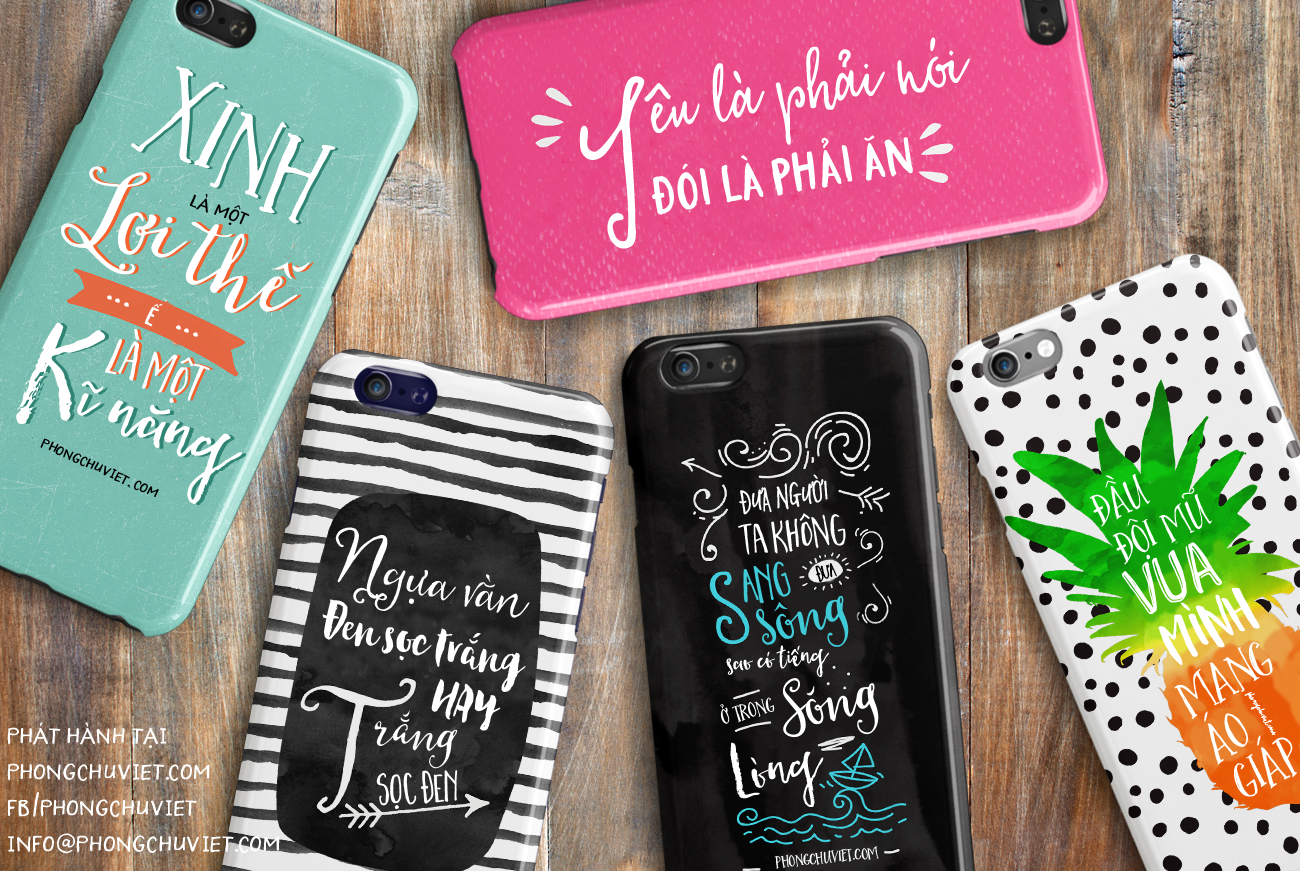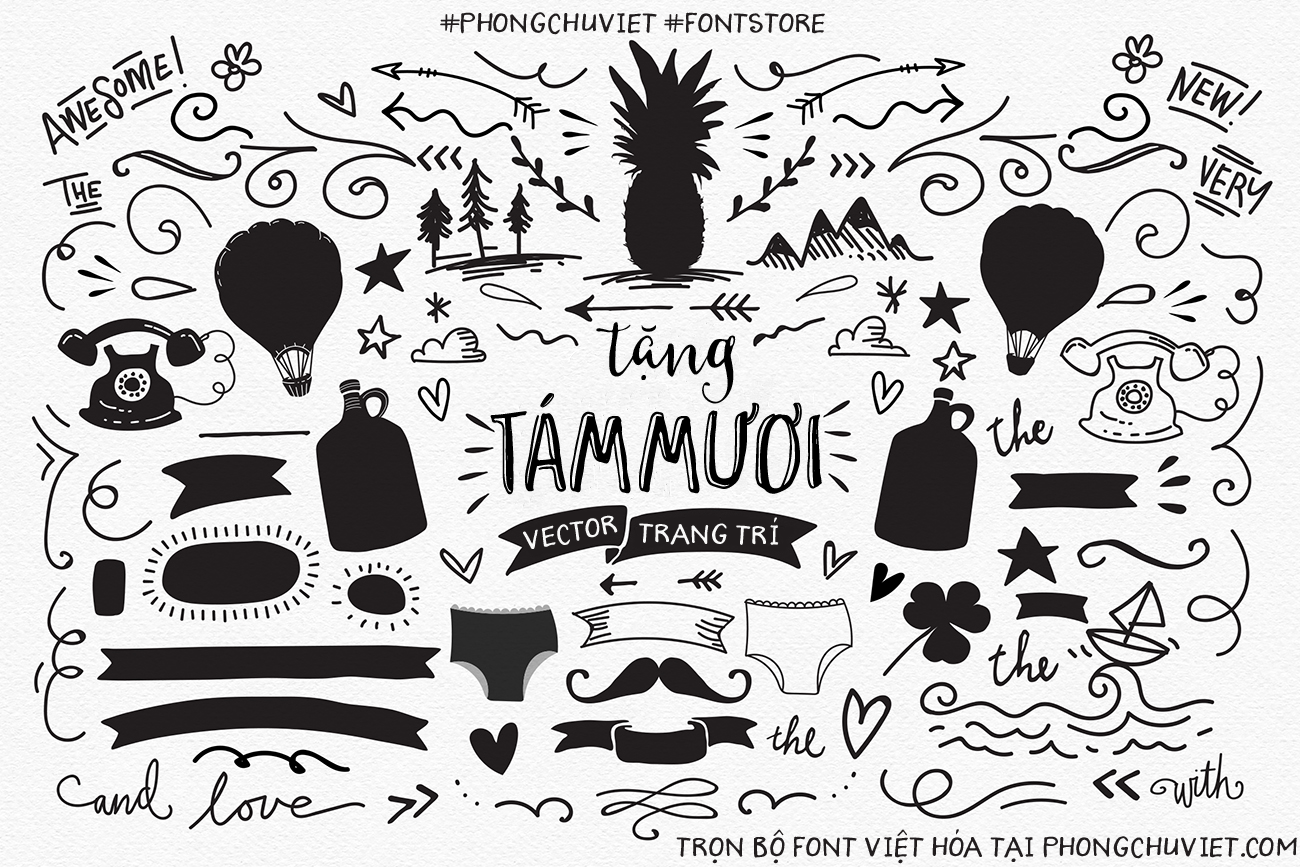 GIAO DỊCH VÀ THANH TOÁN
Liên hệ: fb.com/PhongChuViet hoặc email: info@phongchuviet.com để mua font việt hóa
Hình thức thanh toán The Typographer's Toolbox: Chuyển khoản ngân hàng (VND). Các khách hàng muốn thanh toán bằng USD liên hệ để thỏa thuận.
Khách hàng thanh toán trước 100%, chỉ thanh toán 1 lần.
Hỗ trợ, tư vấn, giải đáp, sửa lỗi font trọn đời.